Meet Singing Hearts Choir Musical Director and Piano Accompanist!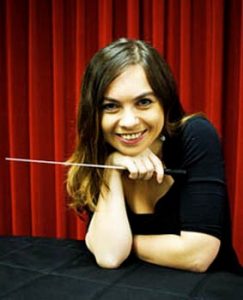 Musical Director – Julia Zavadsky studied music theory, conducting, and composition at Glier Music College in Kiev, Ukraine, and Rubin Academy of Music in Jerusalem, where she studied with Maestro Aaron Harlap. She studied choral conducting at Temple University, where she worked with Alan Harler and Janet Yamron and received the Elaine Brown Tribute Award.
Dr. Zavadsky studied with Timothy Long and earned a doctorate of musical arts in conducting from SUNY Stony Brook. A faculty member of Temple and Rutgers Universities and musical director of two South Jersey community choirs, Dr. Zavadsky has conducted choruses and participated in international choir festivals in the USA, Europe, and the Middle East. Dr. Zavadsky organizes and hosts choral festivals involving university, high school and community choirs across the region.
Dr. Zavadsky also serves as the conductor and artistic director of the Rutgers University Singers as well as Nashirah, The Jewish Chorale of Greater Philadelphia.
---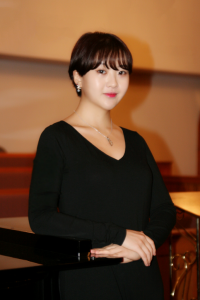 Piano Accompanist – Soyeon Bin studied vocal performance and music education at Temple University's Boyer College of Music with Philip Cho.
She also studied piano privately with Brian Kovach at Philadelphia Community College and with Seymour Lipkin at the Curtis Institute of Music.
She serves as a faculty member at Rutgers University, accompanies Rutgers University Singers and teaches voice. She also is a musical director and a soloist at Bethel Korean Presbyterian Church and soloist at Soli Deo Singers in Philadelphia.
She is the accompanist for two South Jersey community choirs as well as Nashirah, The Jewish Chorale of Greater Philadelphia. Soyeon also is the accompanist for various competitions, musical productions and choir festivals, and  teaches piano and voice in Philadelphia and South Jersey.